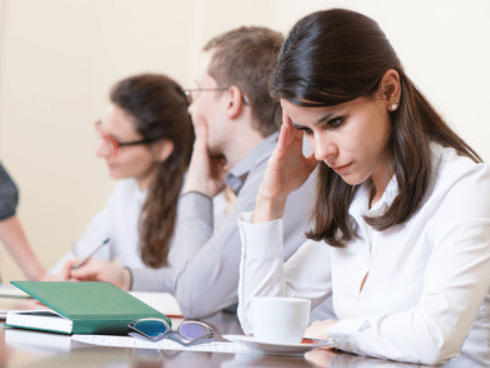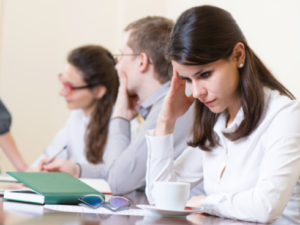 You're sitting at a 3 pm meeting and your focus is fading fast. It's that time of the day. Your mind is wandering and your stomach is grumbling. Someone next to you is eating a late lunch, which for you seems hours ago, because…it was, like 4 hours ago!
Perhaps your mind and body are trying to tell you something. It's time to refuel. Did you know your brain takes up the majority of energy from the food you eat because it's that amazing think tank which is on all the time? Did you know that your grumbling stomach is really letting you know that your blood sugar is low and before it bottoms out it wants a refill?
Here is the first part of two blogs: quick and easy office snacks to rev up your engine to get through the last run of the day. Part 1 looks at non-perishable snacks to stash in your top desk drawer. Part 2 looks at snacks which need to be kept cool or replenished more often.
Eight foods to dine on from your desk drawer.
Nuts. Since a serving size of nuts is just 1-ounce, it's hard to stop at a small handful. Why not buy the individually wrapped packets of nuts which are already portioned out? The varieties are endless because essentially all nuts are heart healthy, they contain protein and fiber and they are filling as well. Walnuts, sunflower seeds and almonds are great choices for a nutritional bang for your buck especially if they are not sprinkled with salt or sugar. Look for "low sodium," "Lightly salted" or "50% less salt" varieties. Honey roasted nuts are better than those which are glazed, candied or covered in chocolate or "yogurt." Soy nuts, a legume, are also a great choice. To get the most out of nuts with the fewest calories, check out this article in REAL WOMAN-Engage. Share. Bond. In general, nuts contain heart healthy omega threes, calcium, protein and fiber.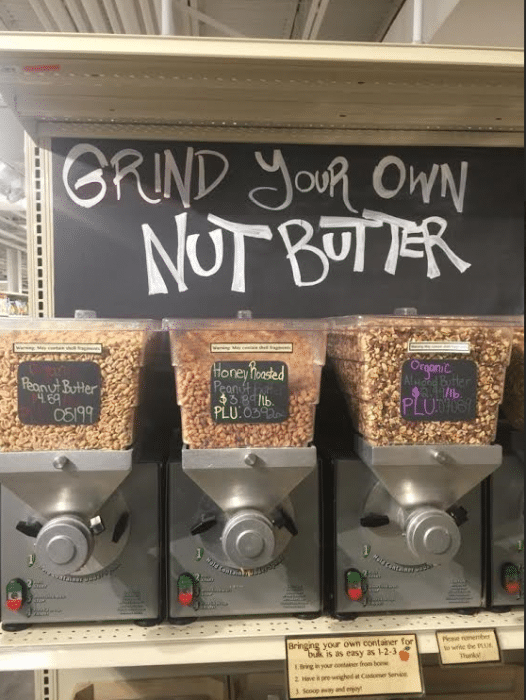 Peanut Butter or Almond Butter. These are available in 2 ounce packets which fit neatly in a desk drawer. You can enjoy the peanut butter by dipping baby carrots into it or spreading it thinly on some graham crackers or whole wheat crackers. Spread some peanut butter on a whole grain tortilla (I like Trader Joes 4 gm fiber tortillas) and roll it over a half of a banana- now that's a wrap! Beware though, with nut butters, they are about 100 calories per tablespoon!
100% Whole Grain Crackers. Crackers can certainly vary by quality. A good quality cracker is not one with refined flour but made up of whole grains. Nutrition Action has rated some of the best crackers available in the isles. See how your favorite cracker stacks up here.
Multi-Grain Rice Cakes. These crackers are light and crunchy. Some of the brands I enjoy are Suzie's and Real Foods, also Quaker Lightly Salted Rice Cakes. Their only ingredients: brown rice and just enough salt to supply 50 milligrams of sodium in a 110-calorie, three-cake serving. Try some low-fat cream cheese or a low-fat cheese stick and an apple to round out a healthy snack.
Instant Plain Oatmeal Packets. Oatmeal is a wonderful food for staying power, mostly due to it's soluble and insoluble fiber content, which keeps the stomach full and cravings at bay. As long as there is a hot water supply at hand or a microwave, this easy afternoon snack is a no-brainer. Perhaps, add a few raisins or dried fruit to it to sweeten it up! Check out my blog post for some great ideas to spruce up your oatmeal.
Granola Bars with Less than 10 Grams of Sugar. Granola Bars are so portable and can be stored for months–but all granola bars are not created equally, some are just cookies in disguise! Nutrition Action ranks granola bars and says those that are best to buy have the following characteristics. Their "Best Bite" Category contenders contain no more than 1 gram of saturated fat, at least 2 grams of fiber and less than 14 grams of sugar. I challenge this and up the bar to seek granola bars with 4 grams of fiber, and less than 10 grams of sugar! Confused about which brands to try? Here is a list of Granola Bars to consider. Barbara's Nature's Choice Brands and some Sunbelt Brands of granola bars are a great choice.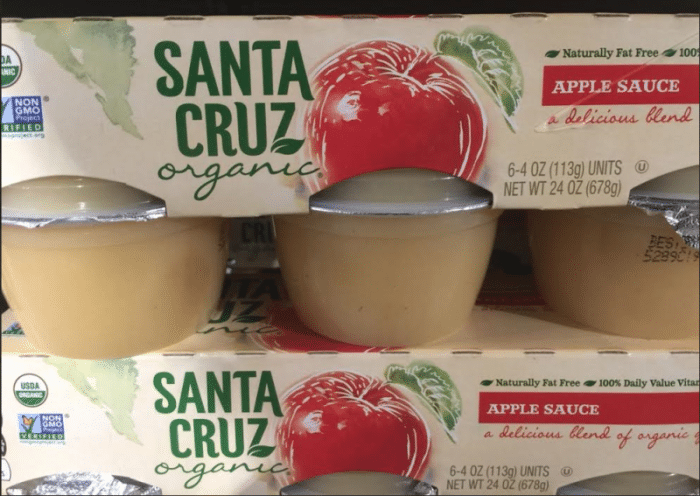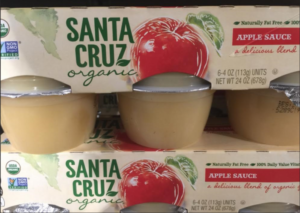 Individual Fruit Cups in Water (the Shelf-Stable Kind) and Applesauce Cups (No Sugar Added). Fruit cups, if they are the non-perishable kind found in non-refrigerated fruit isle of the supermarket, have a long shelf life. You can find anything from no sugar added fruit cocktail to applesauce in cute 4-ounce containers or easy pop-open cans.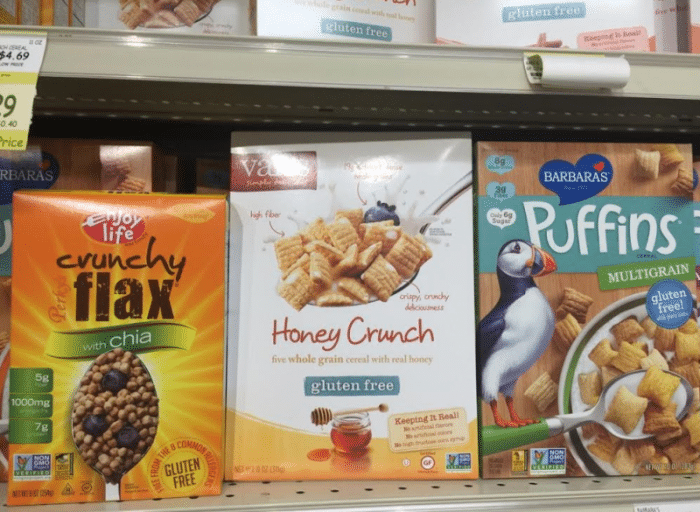 Trail Mix. The most affordable and healthiest way to eat trail mix is to make it yourself, this way you can keep the fat and calories in control, as well as portion size! I am partial to a no nut, gluten free trail mix idea. This includes popcorn or a gluten free cereal like Cheerios, Chex Cereal and flakes for a base. Here are 10 gluten free cereals from POPSUGAR.
Trail mixes can be made by adding dried fruit or seeds like the recipe below.
QUICK POPCORN TRAIL MIX RECIPE
INGREDIENTS:
3 cups Light, unsalted popcorn
1/4 cup sunflower seeds or pepitas (pumpkin seeds)
1/4 cup dried cranberries
DIRECTIONS:
In a large bowl, combine the sunflower seeds or pepitas, cranberries, and popcorn. Mix well. Divide evenly among 4-6 snack sized bowls.
Happy Snacking!
Stay tuned for Part 2 of: Emergency Snack Stash at Work: Eight More Foods to Bring to Work Each Week.
If you have questions about this article, please feel free to contact Emma for your Expert Nutritional Personal, Professional, Team Building or Corporate needs. Contact Emma Fogt here.