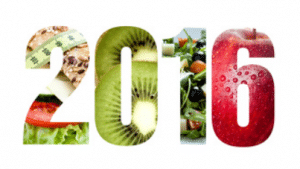 What is a Special Diet?
A Special Diet is also known as a therapeutic diet. Special Diets are meal plans that control the intake of certain foods or nutrients. It is part of the treatment of a medical condition and are normally prescribed by a physician and planned by a Registered Dietician. A therapeutic diet is usually a modification of a regular diet.This may be in the form of special nutrients, textures and even food intolerance or allergies. Here are just a few examples taken from the internet.
These include but are not limited to Liquid Diets, Soft Diets, Diabetic Diets, Low Calorie Diets, High Calorie Diets, Low Cholesterol Diets, Low sodium diets, high or low protein diets, low-residue diets and specific diets, such as gluten-free and FODmaps diets.
The Food Service Warehouse has a great summary of the types of diets available.
Liquid Diets
Liquid diets do not provide enough nutritional value to sustain the human body consistently and should only be used for short periods of time. Liquid diets are at times necessary in these types of cases:
After heart attacks
After certain kinds of surgery
With patients who have digestive problems
With patients who have acute infections
Before certain X-Rays of the digestive tract
Look here for great liquid diet ideas.
Soft Diets
Soft diets consist of food that is easily chewed and digested. For example, this type of diet typically excludes such difficult to chew or digest items as nuts, shellfish and spicy foods. Soft diets are used typically in the following situations:
After certain kinds of surgery
With patients who have infections
With patients who have digestive or chewing difficulty
Look here for great soft diet ideas.
Diabetic Diets
For patients with diabetes, a few modifications are needed to ensure they reach optimum levels of health. The main consideration in this type of diet is to avoid food items with high sugar content. However, it is also important to control the amount of refined carbohydrates in the diet, as these carbs produce a rise and crash effect that can be dangerous for a diabetic's blood sugar level.
Low-Calorie Diets
Low-calorie diets are created for patients who are seeking bariatric treatment or need to naturally lose weight. Obesity contributes to a vast number of health problems and combating it with the proper diet is essential for patient health. These diets are implemented by limiting high-calorie foods such as butter, cream and soft drinks.
High-Calorie Diets
A high-calorie diet is frequently needed for patients that are underweight for a variety of reasons, including eating disorders, certain types of cancer and hyperthyroidism. High-calorie diets require the inclusion of extra carbohydrates as well as proteins. Counter intuitively, a high-calorie diet should exclude high-fat and fried foods as these items are digested slowly and spoil the appetite.
Low-Cholesterol Diets
In low cholesterol diets, intake of foods high in saturated fats must be avoided. These foods include beef, pork, eggs and cheese, among other items. This type of diet is necessary for maintaining heart health in patients with heart disease and atherosclerosis.
Low-Sodium Diets
Sodium makes the body retain water and therefore forces the heart to work harder. Therefore, patients with heart problems also need to consume a low-sodium diet. To maintain a low-sodium diet, not only should adding salt be avoided, but also smoked meats, processed foods and pickled foods should be avoided. Patients with the following conditions will most likely need to follow a low-sodium diet:
Hypertension
Heart disease
Edema
Kidney disease
Click here for low-sodium recipe and seasoning ideas.
High-Protein Diets
A high-protein diet consists simply of adding lots of protein rich foods to a regular diet. Foods such as meat, fish, eggs and cheese are all excellent sources of protein. The following types of patients may require a protein-rich diet.
Children with difficulty growing
Pregnant/lactating women
Patients before/after certain types of surgery
Patients with acute burns
Patients with fever
Patients with infections
Low-Protein Diets
A diet that restricts high-protein foods such as meat, fish or cheese is sometimes necessary in the following situations:
Patients who have certain allergies
Patients with certain types of kidney disease
Low-Residue Diets
A low-residue diet is a diet in which foods high in fiber, such as raw fruits and vegetables, cereals and nuts, are avoided. This type of diet is typically used for:
Patients with colitis
Patients with diarrhea
Patients with other digestive or rectal disorders
Please come and see Emma at her office in Bryn Mawr on Mondays or Wednesdays or we can connect over the phone if you would like more information on a special diet for you or your loved one. Feel free to contact Emma for your Expert Nutritional Personal, Professional, Team Building or Corporate needs. Contact Emma Fogt here.