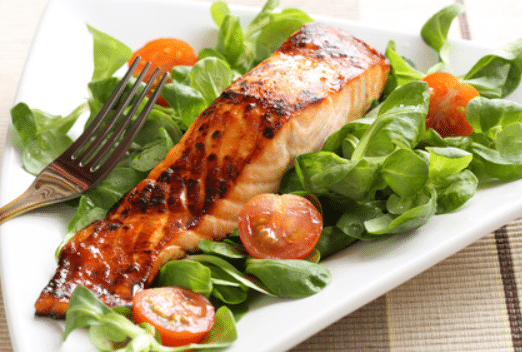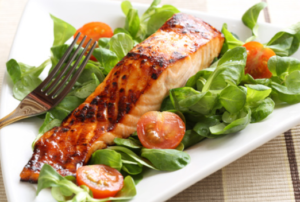 My girlfriends and I had a weekend bridal shower coming up which involved making a salmon entrée. I thought I would do a little homework to figure out what kind of salmon to buy and I discovered a whole lot of information on, "Why Wild Alaskan Salmon is the best bet."
Go for Wild Alaskan Salmon
Why buy Wild Alaskan Salmon? Wild Alaskan Salmon gets the highest ratings, as far as salmon goes, for overall health. This type of salmon is bred in the wild and has top ratings for being eco-friendly, containing low mercury levels and high levels of heart-healthy Omega-3 fatty acids.
Thirty percent of the world's salmon now come from hatcheries, but wild fish account for only another twenty to thirty percent. Almost all of those wild fish come from waters around Alaska (90-95%) and British Columbia, northern waters where runs are mostly intact. www.wildalaskaseafood.com
Eat Less Farmed Salmon
Why does farmed salmon get low ratings? Farmed salmon, in general, gets low ratings for eco-friendliness. Low ratings for farmed salmon happen because this salmon may be treated with antibiotics to prevent disease and parasites that can be spread through their crowded pens. This salmon may also contain more PCB's (polychlorinated biphenyl) or toxins and overall cause water pollution. Low rated fish may also contain more contaminants such as mercury, dioxins, and pesticide residues; farmed Coho Salmon is an exception to the rule.
Darker Orange Flesh Has More Nutrition
Why is the color of salmon important? The deeper the orange coloring of the fish, the more "astaxanthins" it contains. This is an antioxidant that can protect against heart diseases, cancer, inflammation and eye disease. Take for example the dark, deep orange of Sockeye Salmon versus the lighter orange on Chum Salmon. Sockeye contains more nutrition. On the other hand, be wary of very orange farmed salmon as it may be given colored feed to darken the flesh to a deeper orange, which is misleading.
Fatty Fish is Good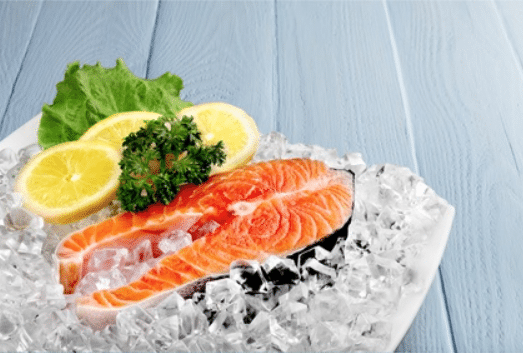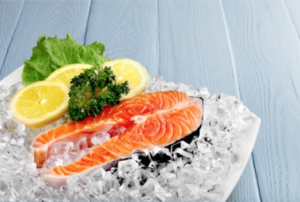 Is it important to eat fattier salmon? The answer is yes! Higher fat salmon contains more Omega-3s, remains more moist when cooked and is overall easier to cook. Choosing fattier wild salmon is a better choice than choosing fattier farmed salmon as the farmed salmon may be given fats within their feed.
Finding the Best Fish List
Follow this link from US News and World Report: 11 Best Fish: High in Omega-3s—and Environment-Friendly for more information on the top picks for finding the best fish for you.
Cooking Up Wild Alaskan Salmon
Some tasty Salmon recipes can be found on the Alaska Seafood website: http://www.wildalaskaseafood.com/recipes/ These recipes use the 5 types of salmon coming from Alaska which are low in contaminants and managed in sustainable fisheries: Chinook, Chum, Coho, Pink and Sockeye (http://seafood.edf.org/)
An analysis of 20 studies, involving hundreds of thousands of participants, indicates that eating approximately one to two 3-ounce servings of fatty fish a week—salmon, herring, mackerel, anchovies, or sardines—reduces the risk of heart disease by 36 percent. (REF: (1) Mozaffarian D, Rimm EB. Fish intake, contaminants, and human health: evaluating the risks and the benefits. JAMA. 2006; 296:1885-99.)
Ingredients
2

tbs

butter

2

tbs

brown sugar

2

garlic cloves

minced

1

tbs

lemon juice

2

tsp

soy sauce

1/2

tsp

ginger

fresh, minced
Instructions
In a small saucepan, combine ingredients.

Cook and stir until sugar is dissolved.

Brush on salmon while grilling.
[su_divider top="no" style="dashed" size="1″ margin="20″]
If you have questions about this article, please feel free to contact Emma for your Expert Nutritional Personal, Professional, Team Building or Corporate needs. Contact Emma Fogt here.