In honor of Homemade Soup Day- I'd like to share with you my favorite home made soup recipe- hands down it's LEEK- POTATO soup.
The recipe is so basic that it needs little time to prepare and not a lot of fancy ingredients. Leek-potato soup comprises of very basic ingredients unless you want to put a twist on it. Alton Brown uses cream and chives, Julia Child used crème fraiche, lemon and parsley and Jamie Oliver adds onions and garlic to his leek-potato soup.
The recipe below is a modified version of "Potato-Leek Soup" found on p. 31 of my 1990 Mollie Katzen's Enchanted Broccoli Forest Cookbook!  Dog-earred and food stained, this page has had a lot of  love poured onto it (24 years worth) –as I received it as an engagement gift from my Maid of Honor- Laura in 1990.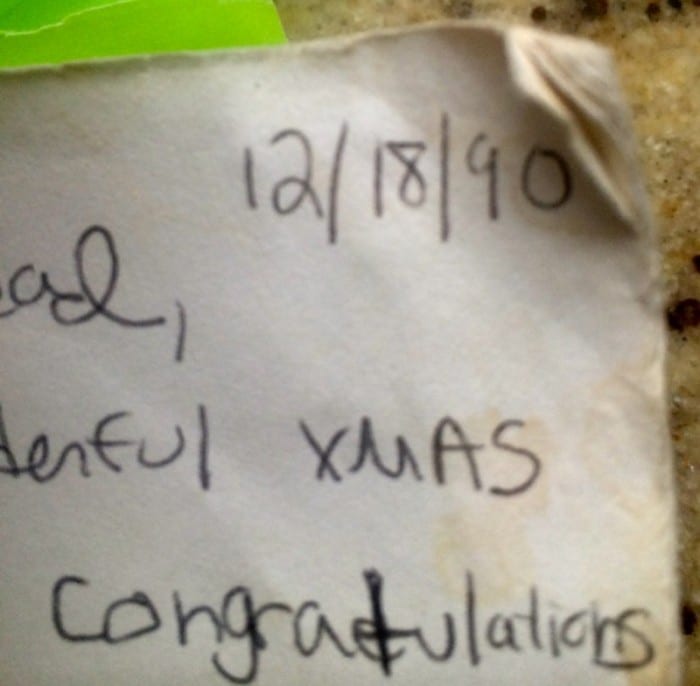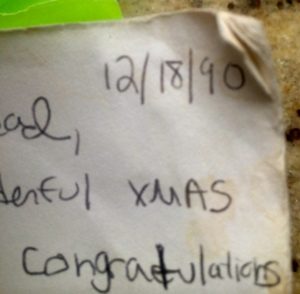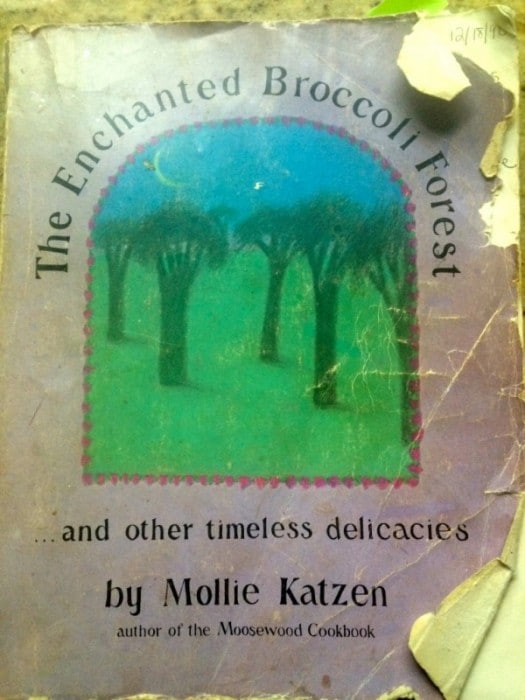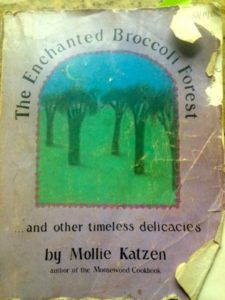 The recipe is earthy and easy because you don't even have to peel the skins off of the potatoes or carrots. No nutrition gets peeled away! The potatoes make this soup blend into a smooth and creamy texture- light in calories yet full of flavor.
I use skim milk instead of whole, olive oil instead of butter and add fresh basil and a dollop of light sour cream for serving.
 Homemade Light "Leek- Potato  Soup" 4-6 Servings
Ingredients
3 Fist sized potatoes
3 cups cleaned chopped leeks
1 stalk celery chopped
1 large carrot chopped
3 Tbsp Olive Oil
¾ tsp salt
½ C vegetable stock or water
3 cups skim milk
freshly ground pepper
4 sprigs Fresh Basil (leaves julienned)
Light Sour cream (optional)
 Directions
Scrub the potatoes and cut them into 1 inch chunks. Place them in a saucepan with the leeks, celery, carrot and olive oil. Add salt.  Cook the vegetables stirring over medium heat until all the veggies are covered in olive oil (about 5 minutes).
Add the stock or water and bring to a boil. Cover and reduce heat to a simmer. Cook the potatoes for 20-30 minutes until soft. You may need to add more water or vegetable broth if it gets low.
When potatoes are tender remove from the heat and cool. Then puree contents in a Vitamix, food processor or a blender with the milk. It needs to get super smooth. Then return it to the saucepan.
Add pepper- heat until hot (not boiling) and serve! I like a dollop of sour cream and basil in mine.
NOTE: Dinner party worthy and freezer friendly
(modified from Mollie Katzen's Enchanted Broccoli Forest Cookbook).
SHORTCUTS:
Broth in a box, Mirapoix (see photo) , Washed and cut up leeks in a bag.