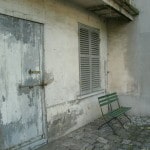 This fall I have been traveling a lot. Whether for business or pleasure I know I am not alone when my intentions to pack bit by bit end up with shoving clothes into a suitcase the evening before the plane takes off. Here are seven stylish packing tips which may help to simplify that dreaded packing ritual.
1. First things first- find out exactly what the climate is like where you will be traveling to. The seven day forecast will define whether you need to pack rain gear such as a raincoat, boots, umbrella, gloves and hat or "sun gear" a light shawl, sandals, sunhat and sun glasses.
2. The shoe dilemma: it's difficult… but less is best.
a. Bring a flat pair of comfortable walking sandals or for a cooler climate- low heeled comfy ankle boots (they go with skirts and pants).
b. Bring one pair of dressy shoes (black goes with everything).
c. If you plan to exercise bring those sneakers or running shoes. Even replace the comfortable shoes (a.) with these.
d. Waterproof Flip flops are very handy for the beach or hotel room.
3. Here is a good one- when packing think ONE color- yes- one. Ask yourself, will this be a week of Black, Navy Blue, Red, Beige, White, Gray? The color you choose becomes your base color. Honestly black is so handy it can be dressed up or down. Lighter colors work better for warmer climates.
4. Pack a change of underwear and socks for every day away (7) and the same number of shirts or t-shirts/blouses (7). Stockings (as needed), 1 pair of pyjamas, bathing suit, 2 bras (one could convert to strapless if needed), sports gear.
5. Accessorize like crazy! Brighten up any base color with a sarong/shawl, a necklace, earrings, (Travel with inexpensive jewelery it takes away the stress of packing it or having it get lost ) chic bracelets ,belts, sunglasses, easily packed hats and scarves . Again bring 1-2 colors of accessories. ( I love the aqua and silver for color). Often accessories are fun to buy on the trip itself.
6. Layers is the key- A tank top, 1 thin cardigan, a fleece, a wrap of some kind (shawl/sarong) or a light jacket (waterproof with a hood is handy). Layering helps to be prepared for any climate changes.
7. Finally – toiletries, makeup, medications, contacts/spare glasses and a gadget bag which includes a battery run camera (no chargers needed!), phone and ipod/ipad chargers and any international plug converters.
Et Voila! Take 10 minutes to check your outfits match and then edit (aka- delete) to streamline even further. For a complete down loadable check list of Packing for Seven Days please visit www.thebiomekitchen.com.