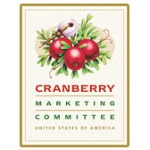 http://www.uscranberries.com/health/antioxidants.html
As a child, I spent my summers and week ends on the edge of Cape Cod in Cranberry Country. Seeing cranberries in stores today reminds me of those crisp fall days when the bright blue skies contrasted brilliantly against the square crimson red carpets of floating cranberries.
Cranberries known as Vaccinium Macrocarpon are a versatile power berry native to North America and are especially powerful for women. Only 2 percent of cranberries are placed in polybags for sale the rest are used to make juice and powder.
Dr. Amy Howe an expert in cranberry and blueberry research, spoke recently for the Cranberry Marketing Institute. Her message included the fact that
cranberries are in the category of functional foods due to their health promoting properties. Not only are cranberries important for urinary tract health but also for cardiovascular health-in one study seen to increase good cholesterol (HDL) by up to 8%. Cranberries also have anti-inflammatory benefits.
Dr. Howe explained that cranberries help protect against urinary tract infections as they act at the "bacteriostatic" level not allowing e-coli bacteria to stick to the walls of the bladder and ureter (the tube that takes urine from the kidneys to the bladder). Cranberries even help with gut health acting as a probiotic and have been shown to reverse periodontal disease in studies.
So enjoy your cranberry sauce this Thanksgiving and make sure to drink 8-10 ounces of cranberry juice daily to capture the health benefits. Here is the cranberry sauce recipe straight from my childhood- a tradition I share with my family today in Pennsylvania especially as it reminds me of home.
INGREDIENTS:
2 (3 inch) cinnamon sticks
4 whole cloves
4 cups fresh cranberries
1/2 cup orange juice
2 Gala apples, peeled, cored and diced
2 Bosc pears, peeled, cored and diced
1/2 cup white sugar
1/2 cup brown sugar
DIRECTIONS:
1. Place the cinnamon sticks and cloves onto the center of a 8 inch square piece of cheesecloth. Gather together the edges of the cheesecloth, and tie with kitchen twine to secure. Place the sachet into a large saucepan along with the cranberries and orange juice. Bring to a boil over high heat, and cook about 10 minutes.
2. Stir in the white sugar, and brown sugar. Return to a boil, then reduce heat to medium-low, and simmer about 25 minutes, then add the apples and pears- I like to add these last as I like them crunchy. Remove and discard the spice sachet. Scrape the sauce into a bowl, cover, and refrigerate overnight. Serve cold.