I have just had an Oktoberfest at my house- we have it every year and plan for about 30 guests. Just that guest number alone is daunting. But I hope not to add to your stress in Party Planning by throwing big numbers around, but rather share with you 5 simple tips that have worked well for me over the years as a lover of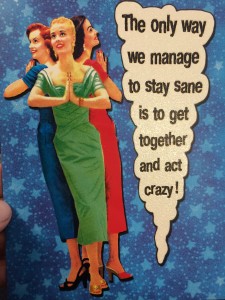 party planning.
1.Pick a Theme for Tablescapes and Decor
The fun part of planning a party is picking a theme which allows you to focus on food flavors, textures , tastes and décor. This last October I knew I wanted a German theme with the food (we had bockwurst and german mustard) but somehow made it more elegant in dishes which were deep red and gold glass and served appetizers on leaf shaped platters for fall.
2. Plan the Menu Ahead
Plan a fun menu which is fresh and seasonal
Food that grows by season is a sure way to get the most affordable fresh produce full of flavor. I work backwards by noting foods are most available and then research recipes using that seasonal ingredient.
Include wines that pair well with the food
Thinking about the drink really depends on what you are serving. For example Oktoberfest calls for Beer and Riesling wine. Winter holiday events may call for a deep cabernet or lighter red merlot to go with a slow roasted comfort stew. And summer may find you breaking out the crisp and fresh Rose and Pinot Grigio to complement lighter summer fare.
3. Do a Little at a Time
In planning a party to do everything in one day is possible but exhausting. If you work well under the gun- all the power to you! To best preserve your energy for talking and mingling and be the "hostest with the mostest "may I suggest starting the prep work at least a week before the event and do a little party prep every day. Start with cleaning glasses, silverware and plates, getting out linens and napkins, serving bowls and platters Move to setting up the house with extra tables, chairs and rearrange furniture to suit the number of guests. Scatter some gorgeous flower arrangements everywhere for color and fresh décor. Buy flowers with closed buds so they will open in 4-5 days just in time for the party.
4. Accept Help
If your best friend says "Hey I'll bring a salad." say, "Yes!" If your spouse wants to buy the booze say, "Yes!" Guests who like to cook, love to help and enjoy bringing their favorite recipes to share. Just say "I would Love that"! Note- the morning of this Oktoberfest party I had some baby filo cups to fill with butternut squash- I was stuck with seasoning this squash. A quick "Help" request via iInstagram gave me instantaneous ideas from quite a few amazing cooks. The appetizer I chose was from from Wendy Jo Peterson (www.justwendyjo.com) who came up with a tasty herb and cheese layered combo. The guests loved that appetizer now named. " Wendy Jos Bites." ! Another tip for larger parties is to hire help- We have "Party Helpers" in our area who help platter, serve, heat up and clean up. They are amazing! Worth every penny and allows the host to relax and really enjoy their own party.
5. Ditch Perfection
If the host is stressed out …so are the guests! This is a key secret to a successful party..namely LET GO OF PERFECTION- I know it's not easy. But planning ahead will help decrease party day stressors. A Party is never " perfect " so why stress out over it. A party is a creative expression of yourself , it is a time for people to gather and people do come to your parties for you. If you are not present, if you do not enjoy your party …everyone of your guests feels it. To take off the party pressure- order out food and put it in pretty dishes- get help and know that the guests are mostly there to mingle and have fun together- food and beverages are just catalysts to a good time.
The process of planning a party can be broken down into to 5 simple steps. Let me know what you do to help in planning your parties! I would love to hear!