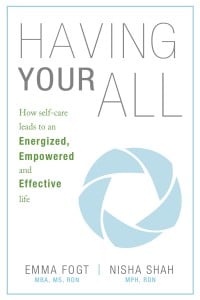 Last evening I attended a book launch where Anne-Marie Slaughter was interviewed by a National Speaker's Association (NSA) pal of mine Ronnie Polaneczky (Great job Ronnie!) . The interview took place at the Constitutional Center in Philadelphia and over the course of an hour Ms. Slaughter was asked her opinion on work leave, men and family, women and work and women and ambition. Here were some highlights I thought were some good take homes.
WORK-LIFE FIT IS A CARING ISSUE (PERIOD) Not A WOMAN's ISSUE
The issue of work and women is not a work- home balance issue. It is not a juggling act. Work life fit is a work issue. This means that workplaces need to support both women and men equally to allow partners to be there for their families. That includes caring for children and/ or aging parents .
THERE NEEDS TO BE POLICIES TO SUPPORT CAREGIVERS AT WORK
Policies which allow flex time or child care days are paramount for dual income families to make it today. Policies need to include men and women equally. As Slaughter says- After all,  it takes two to make a baby.
THE CAREGIVER ROLE IS A CHOICE
Slaughter emphasizes that one partner in a relationship may have to give up ambition to take on the "caring role" in the family. Both men and women need equal opportunity to be able to stay at home and not be devalued for it. Men do want to spend more time with their kids. Some women prefer to bring home the bacon and not fry it up in a pan. Choices are what helps couples figure out the best scenario for them.
WOMEN NEED TO LET GO
To get towards an even playing field – women need to let go of control on how to raise a child. We must change our mindset from "needing a partners help" to "needing an equal partner". To do this we cannot have it our way. Dictating how to wash the dishes- how to clean the home- is not helpful. If we want equal participation at home we need to let go of our perfectionistic ways! (This was my favorite point as it's true!)
WE CAN CATCH UP LATER IN WORK IF WE DECIDE TO  BE THE CAREGIVER FOR A WHILE?
Thinking of life in chapters is helpful in planning our careers. What is 20 years of caregiving out of a lifetime? When children leave home or our responsibilities of caring for others lessens we may have opportunities to advance at work. People are not retiring at 65 any more.
What are your opinions on this thought provoking theme?