by Kathleen Mathis- Dietetic Intern.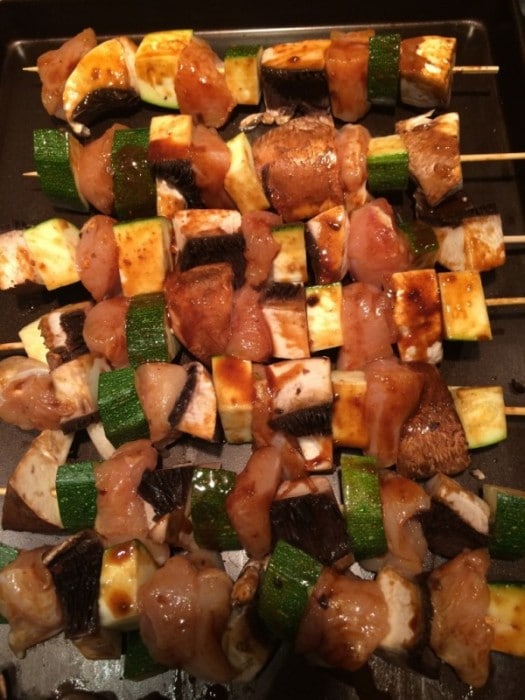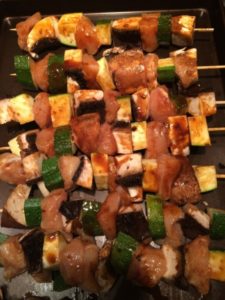 I had a chance to help out at a culinary team-building event last night, and watched a group of colleagues come together from around the world. Despite the fact that almost all of them were inexperienced cooks, they pulled together one pretty amazing dinner for themselves. It all happened in the space of just two hours! Here are some things I learned:
The power of getting thrown right into the pot – it's not a recipe for disaster
It all happened so quickly! "O.K. folks – here is the menu and ingredients, and a few helpful introductory pointers – now go for it." said Emma Fogt, the facilitator that evening. Right away, they were forming teams, choosing recipes, and figuring out how to divide up the tasks to pull their dishes together. Since cooking was all pretty new, this team could ask for help from the facilitators (yes, I was one of them!). But mostly, I saw plenty of improvising and "winging it" along the way. They came to rely on their team partners for help, and communication was important both in and among the teams – For example, "Hey –who took my lemon?" was just one of the comments I heard!
A  fabulous meal, with a pinch of simplicity
I discovered another secret to corporate culinary team-building success – dishes featuring fresh, seasonal ingredients. No special techniques or fancy equipment required. The simple recipes let the flavor of the ingredients speak for themselves! Roasted summer vegetables came alive with a just a sprinkle of fresh herbs.   A spicy glaze changed an ordinary chicken kebab into something really special: flavorful, colorful and tasty.
And at the end of it all, the chance to share a gourmet dinner
After finishing their kitchen work, the group looked relaxed – and a bit relieved. "I can't believe we did it!" I heard. They gathered at the dinner table, taking pictures and claiming bragging rights for their creations. Soon enough they started telling stories about their culinary mistakes and mishaps, sharing lots of laughs over a delicious meal.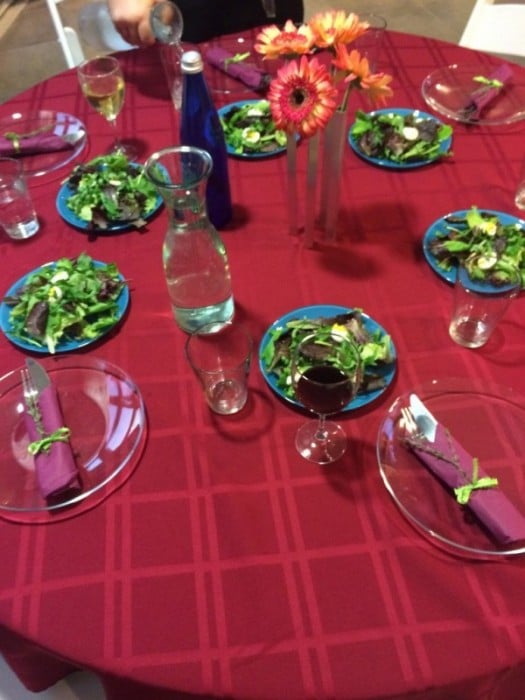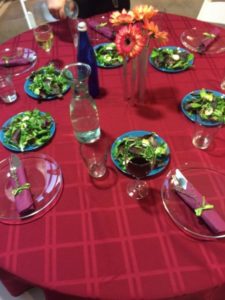 Have you ever had people cook together at your home or at work? Tell us how that went!
Learn more at www.thebiomekitchen.com/team-building