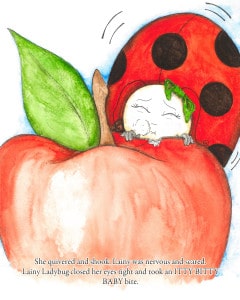 In this month's issue of Scientific American Mind (July/August2015) , Francine Russo writes about 4 types of Picky Eaters also known as Avoidant/Restrictive Food Intake Disorder (ARFID) . Who knew? Researchers at the University of Illinois at Urbana- Champaign asked groups of parents about their young picky eaters and discovered four overlapping categories of behavior.
Here they are:
Sensory-dependent Eaters

This eater feels that food texture is wrong, or they may see that food does not look right or even smell. It's about the taste, smell, color, sight and texture of foods which prevents a sensory-dependent picky eater from enjoying foods. Some sensory dependent eaters may only like crunchy textures or no sauces, other fruits and no vegetables, some children no lumpy foods and others cold or just hot foods. Sensory-dependent Eaters can be helped using Cognitive Behavioral Therapy Techniques.
Preferential Eaters

These eaters hate when foods are mixed up or new foods. Neophobia is the fear of new things and at age 2 years- many children experience this. Regularly preferred foods become "safe foods" such as a particular brand or certain food type. Preferential eaters prefer certain foods they know or are familiar with – and it's hard to convince them otherwise.
General Perfectionists

These picky eaters do not like foods to touch! That means foods are separated and placed in their own area of the plate- not touching. This is a behavioral preference more than a food issue itself. The fear of food touching other food is called brumotactilophobia and can be described as a mild obsessive compulsive disorder. There are even compartmentalized lunch boxes these days to handle this phobia.
Behavioral Responders

These kids respond to foods not being right by gagging or cringing. They may even avoid the dinner table even without knowing what's for dinner!
I discovered that Lainy Ladybug- (In my new children's book: Lainy's Poilte Bite (2014) ) is both a
Sensory Dependent Eater:"Oh no, no, no!" Nothing GREEN! No GREEN Foods! Green is GROSS!" groaned Lainy."  and a
Preferential Eater: "Oh no! no! no!!" Lainy's atenna twitched anxiously. "I just drink Bug Juice! In fact, that's all I have for Breakfast, Lunch Dinner AND Snack!"
In the end, it's all about children trying new foods through encouragement and exposure. Encourage your child to take a bite a Lainy Polite Bite!
SUMMARY
No matter what: Encourage your children to take one "polite bite".  It may help with additional exposure of healthy foods.
QUESTIONS?
If you have questions about picky eaters in children, please feel free to contact Emma for your Expert Nutritional Personal, Professional, Team Building or Corporate needs.  Contact Emma Fogt here.