As a gut health nutrition expert , I provide both group and individual nutrition education sessions and Medical Nutrition Therapy. Many clients ask me what the differences are because they are not the same for several reasons.
What is the difference between Nutrition Education compared to Medical Nutrition Therapy Sessions?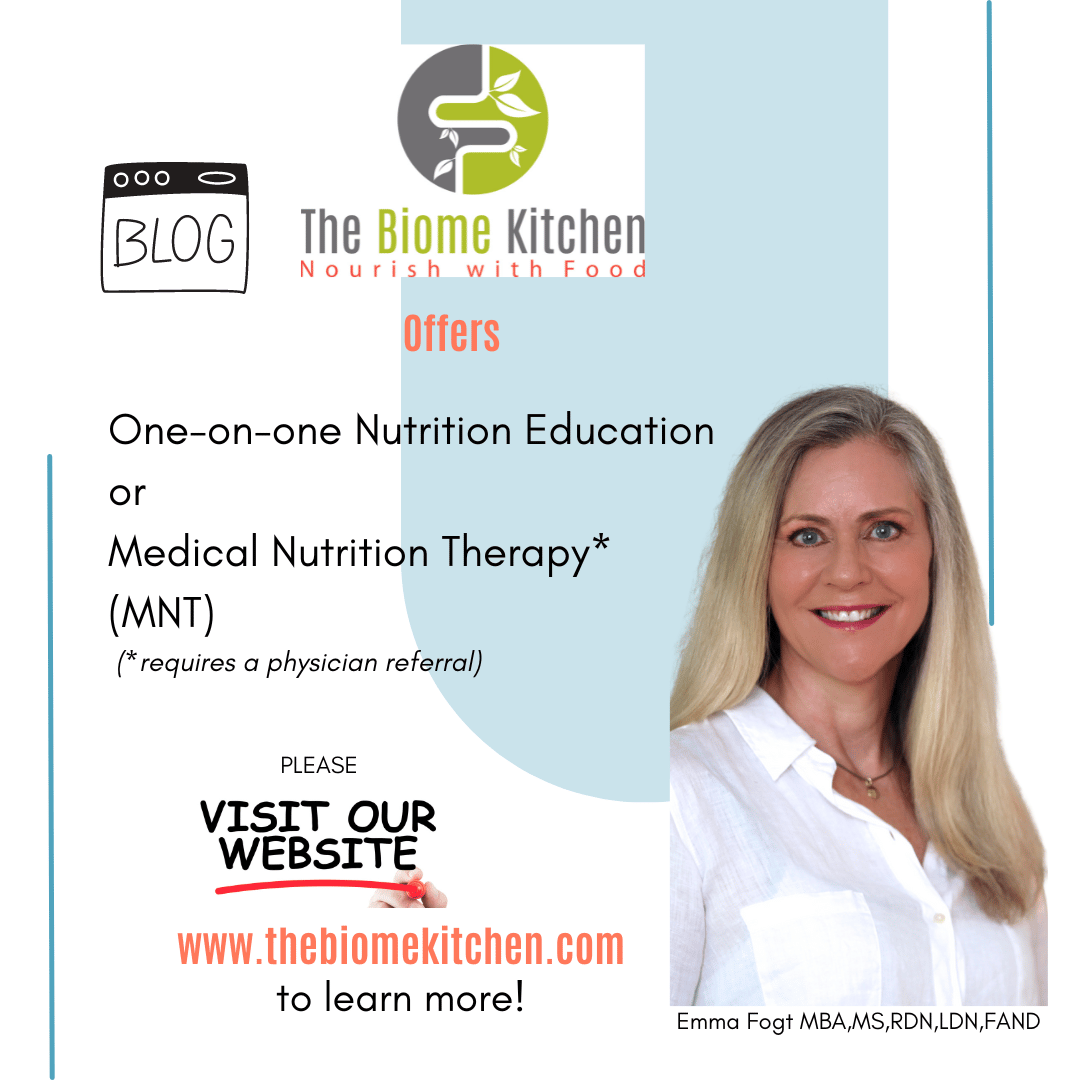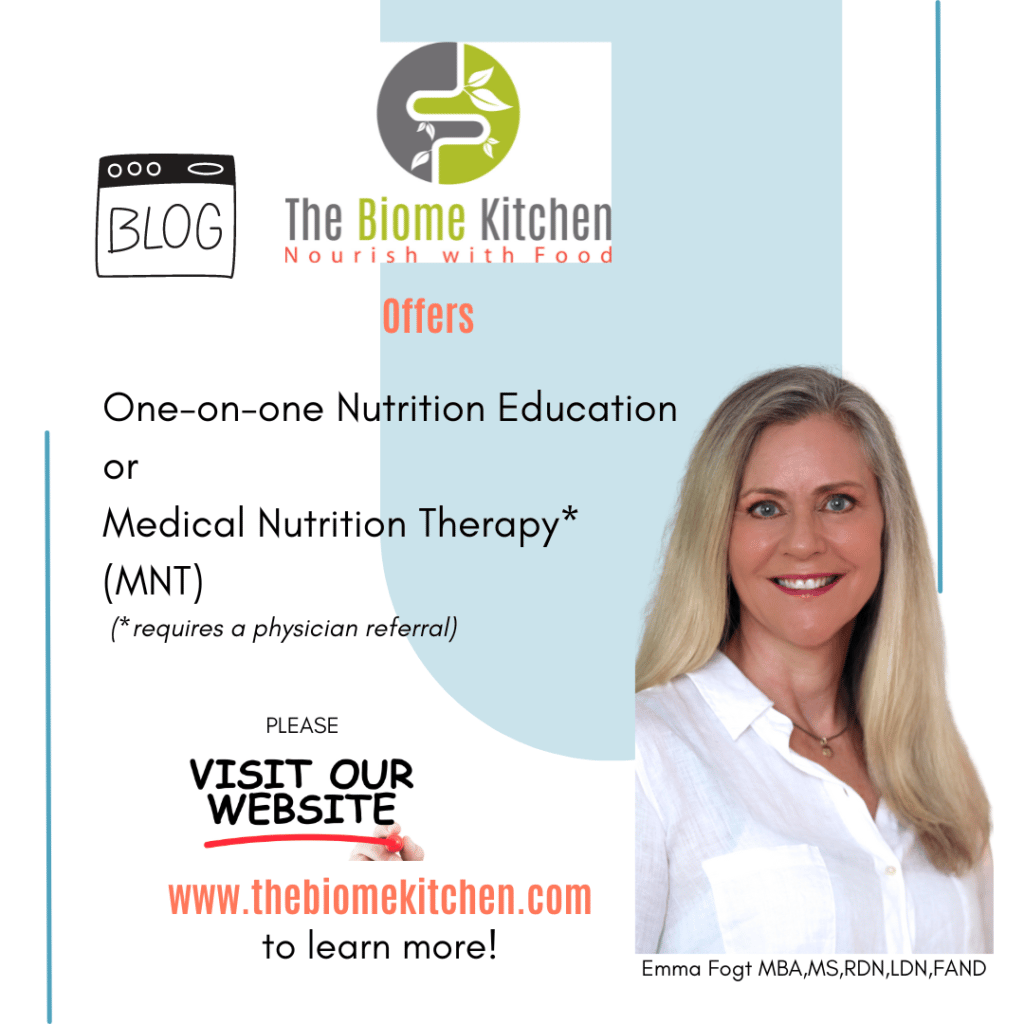 Nutrition Education is focused on educating the patient regarding topics such as meal planning, nutrient content, portion sizes, and label reading. You do not require a physician referral for nutrition education. This approach is less intensive and often does not involve insurance reimbursement. For example, the Beat IBS Bloat Program is a 6-week nutrition education program offered through The Biome Kitchen. This 6-week program takes clients experiencing Irritable Bowel Syndrome through an education of the low FODMAP Diet. The low FODMAP diet is an elimination diet which can help many clients with bloat, gas, abdominal pain, diarrhea and or constipation.
Medical Nutrition Therapy (MNT) sessions are available through physician referral only. Medical Nutrition Therapy includes working with physician recommended diets ( gluten free diets, low FODMAp diets, therapeutic diets) and review of food/medication interaction. MNT involves in-depth individualized nutrition assessment, intervention techniques such as medical history, a physical examination, and a dietary history to develop an appropriate plan and a duration and frequency of care using the Nutrition Care Process to manage disease. The Academy Quality Management Committee of the Academy of Nutrition and Dietetic states that the nutrition care process involves 4 steps:
nutrition assessment and reassessment,
nutrition diagnosis,
nutrition intervention and
nutrition monitoring and evaluation (Academy of Quality Management Committee, 2018).
The MNT plan is reviewed with the patient, and the patient is monitored at regular intervals to determine progress made and the need for modifications to the plan. MNT requires a physician referral and can be submitted for insurance purposes depending on the diagnoses and your insurance plan.
I look forward to working with you weather it is nutrition education or with a referral by your doctor for Medical Nutrition Therapy!
Reference
Academy Quality Management Committee. Academy of Nutrition and Dietetics: Revised.2017 Scope of Practice for the Registered Dietitian Nutritionist. J Acad Nutr Diet. 2018 Jan;118(1):141-165. doi: 10.1016/j.jand.2017.10.002. Epub 2017 Nov 22. PMID: 29173834.