I often see clients who are struggling to gain weight due to gut distress. Let's face it- when your in the midst of bloat and diarrhea or nausea and tummy troubles- often the last thing you want to do is eat. If this is you, have no fear. We can gain weight and build up strength and muscle in a healthy way together! Here are three manageable strategies to think about when adding fuel back into your day.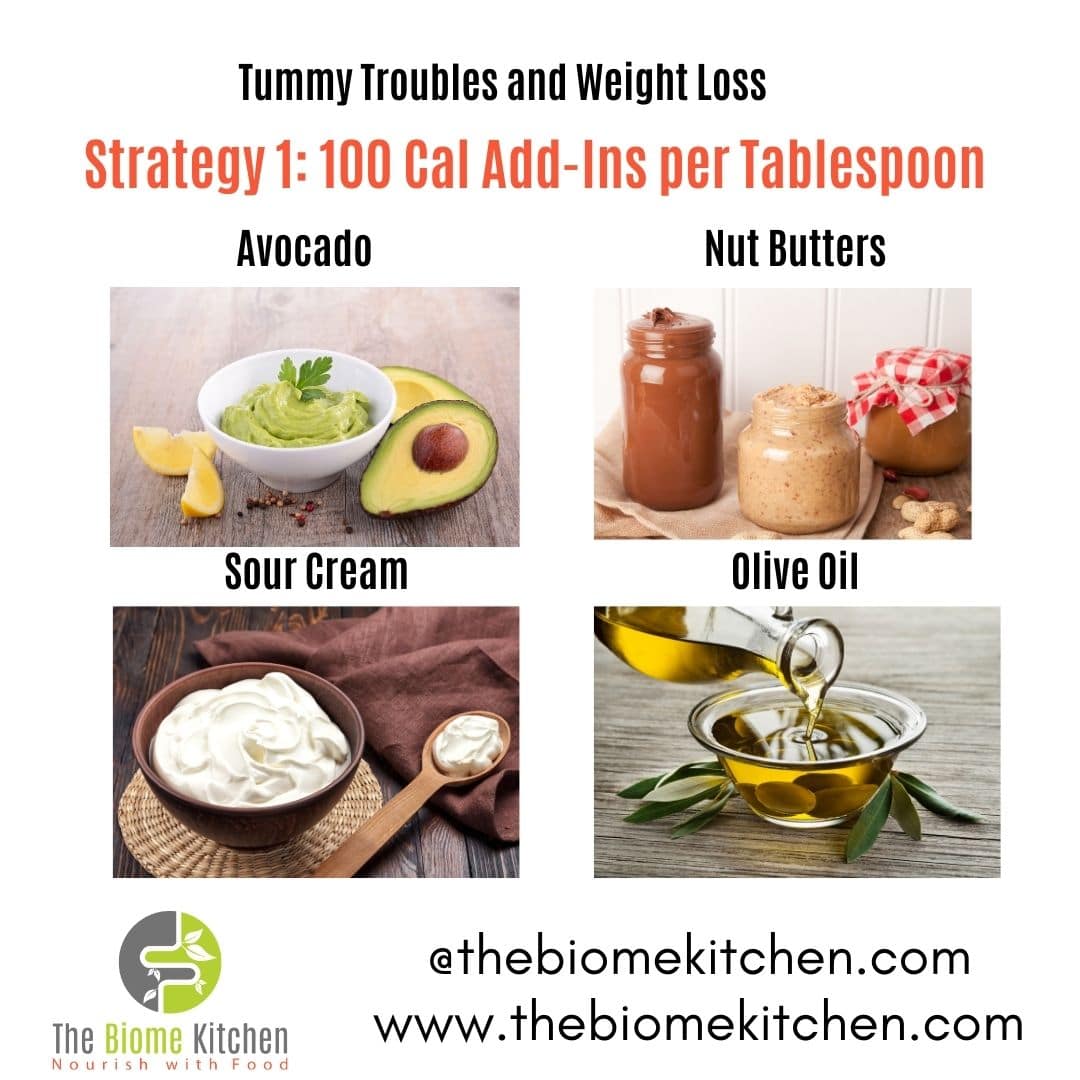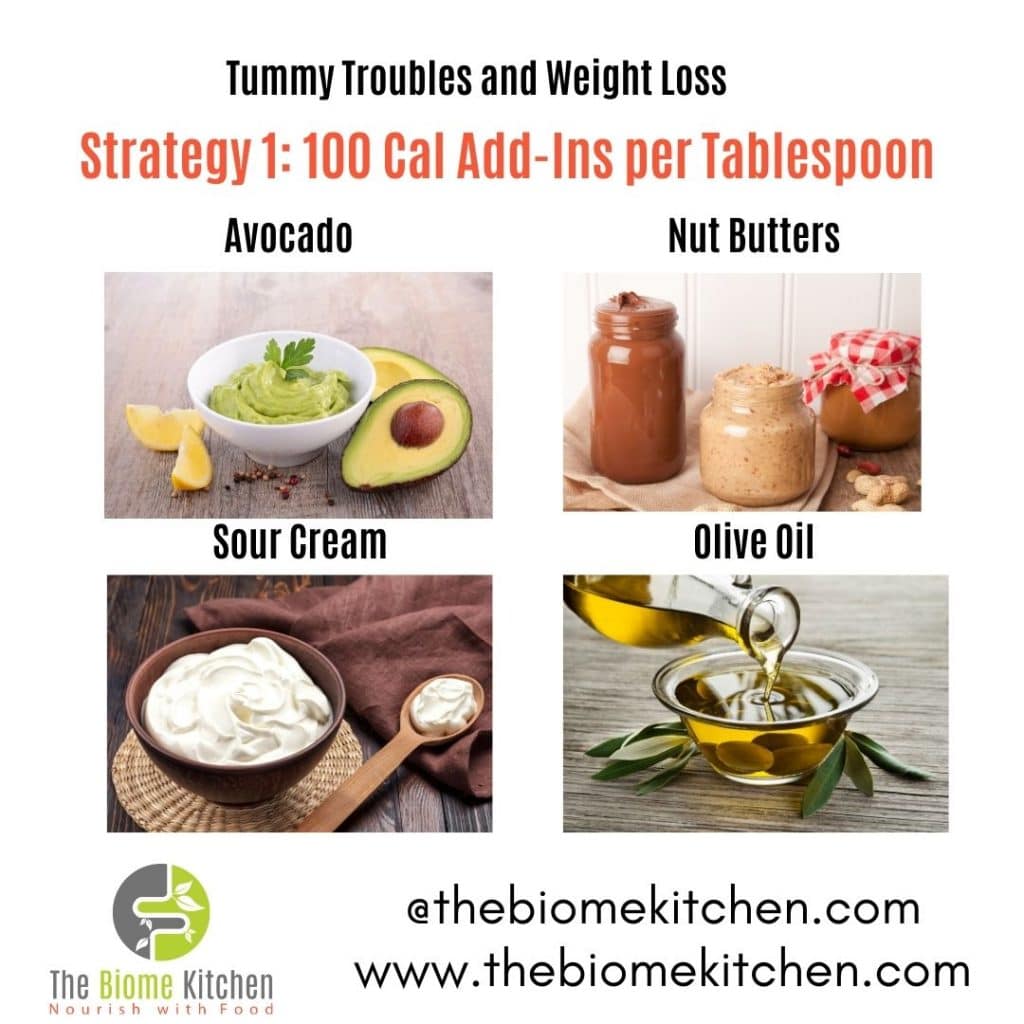 It sounds pretty sneaky, but is very doable. Just adding 100 calories here and there can add up through the day. These are Tablespoons of nutrition and can be sprinkled, mixed and stirred into smoothies, smeared on toast, and snuck into veggies and main meat dishes. Here are just a few of my favorite add ons for an extra 100 calories.
Nut butters                           100 kcals/TBSP
Avocados                             100 kcals/1/3 avocado
Hard Cheeses                      100 kcals/ounce
Nuts                                      100 cals/ 1/2 oz
Oils- olive or safflower        100 kcals/TBSP
Sour Cream                          100 kcals 2 TBSP
Whole Yogurt                        100 kcals/1/2C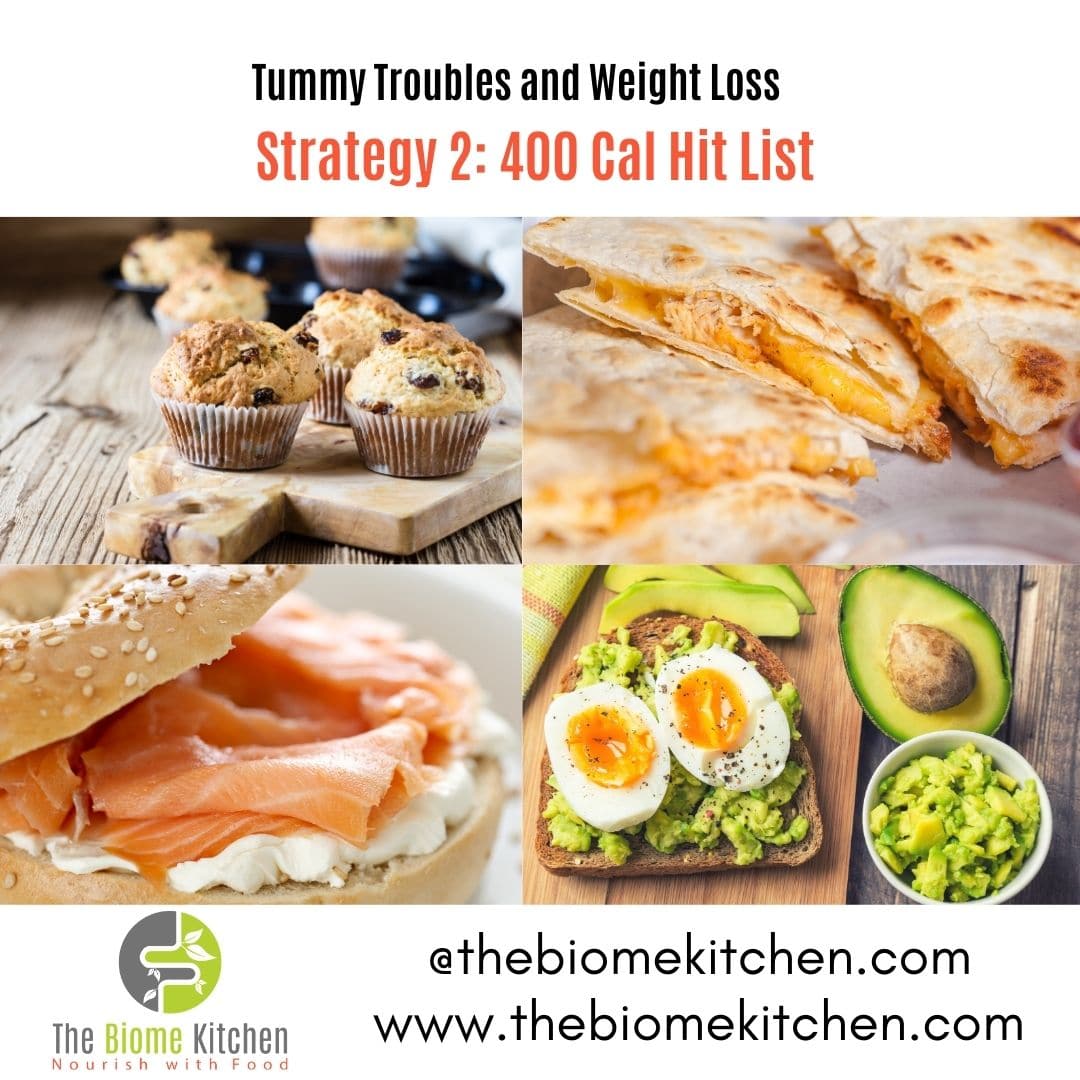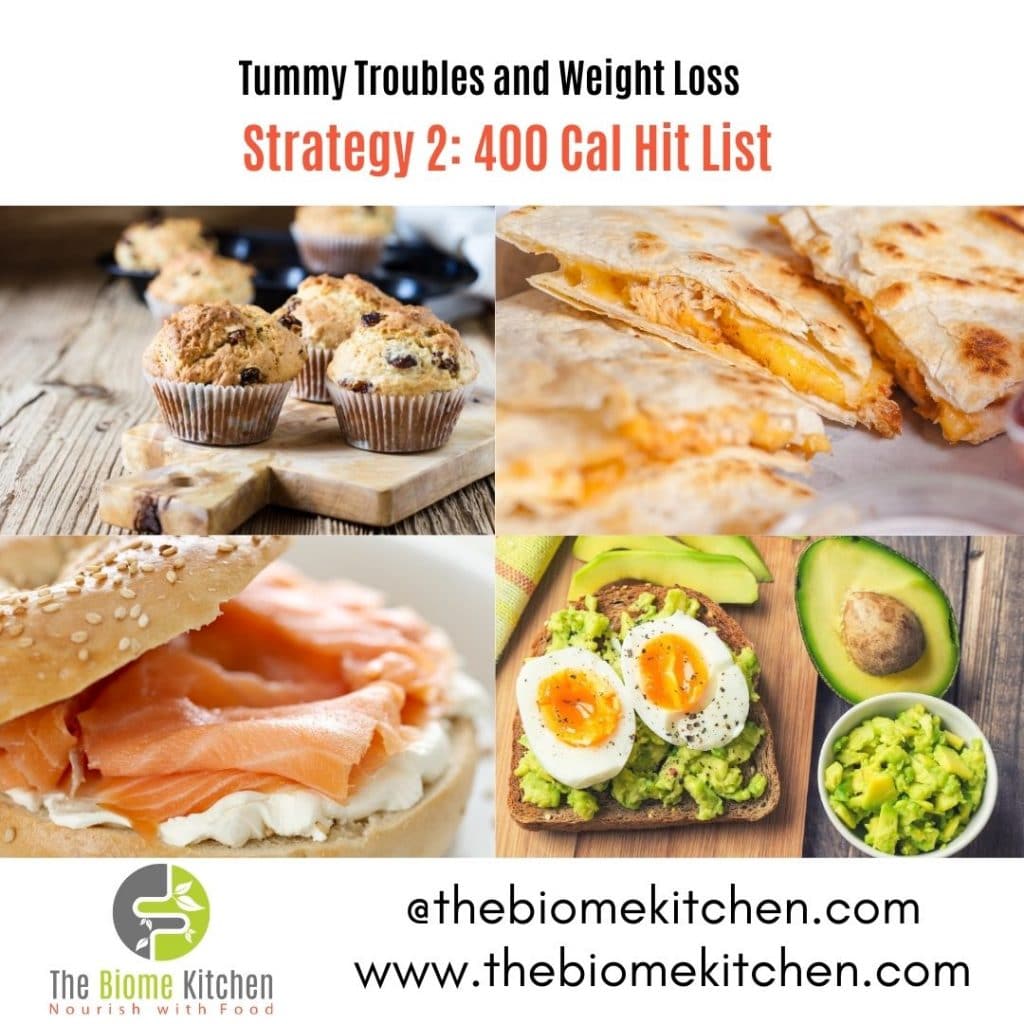 Strategy number two looks at a food item which can be a bank for the calorie bank at 400 calories a serving. When you look at it- That is pretty much a light lunch. But to be able to get small volume and more fuel, here are some ideas.
Large blueberry muffin
Bagel, lox & cream cheese
Grilled cheese/Quesadilla
Hummus or bean dip and pita
Avocado toast
Rice and beans
Oatmeal with seeds and nuts and cream
Nut butter sandwich with banana slices
Nut or granola mix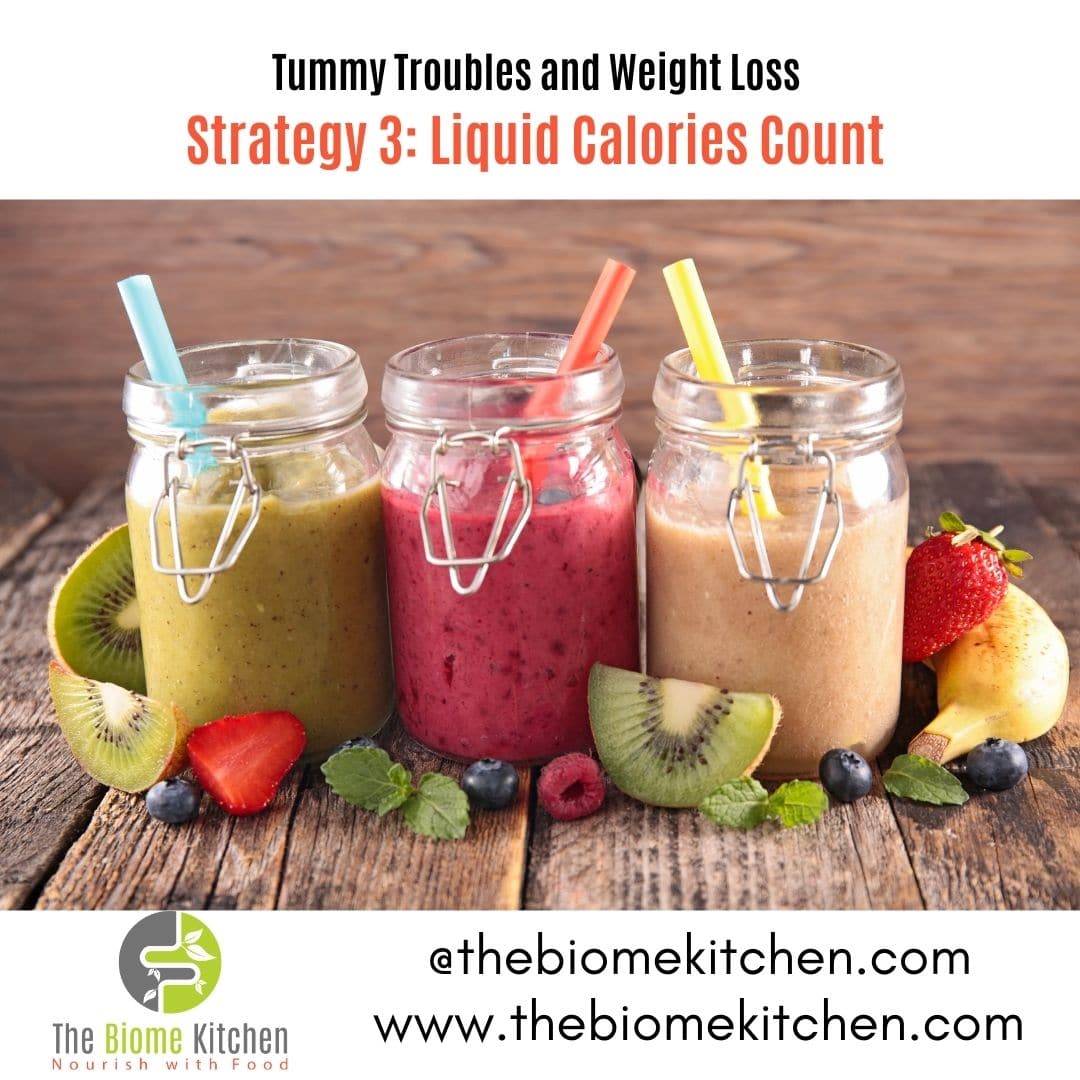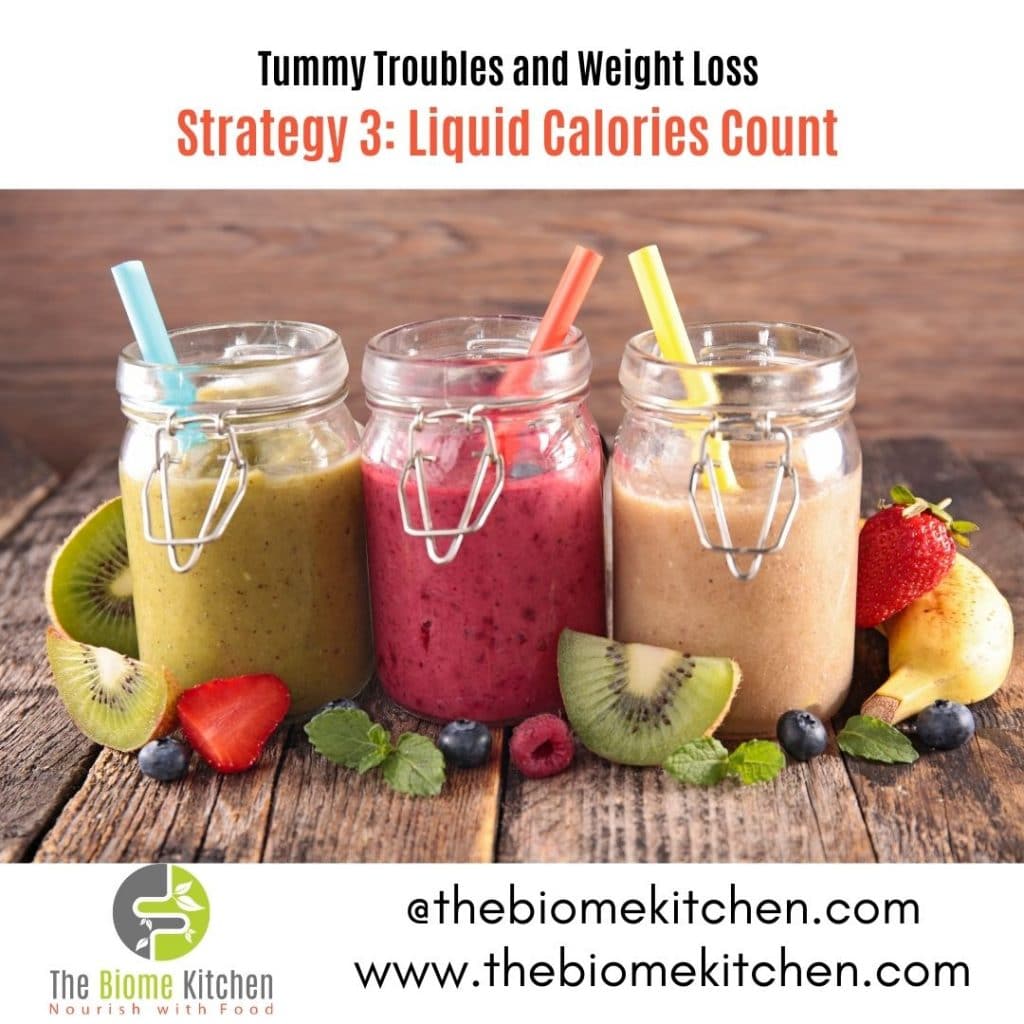 Soups with added cream or olive oil.
Smoothies with a plant based milk, frozen fruit, protein powder and or nut butters
Nutritional supplements: Boost, Ensure, or Muscle Milk