Family meals are becoming scarcer. Busy schedules, dual incomes, no time to shop, no time to cook and no time to sit down together. Are family meals important? Do family meals even provide connectedness?
Data supports that teens who eat meals as a family together experience the following positive behaviors: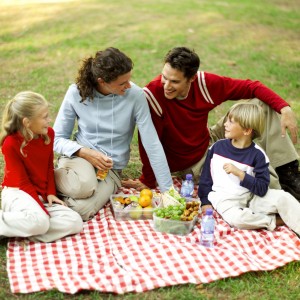 have less fights
have less thoughts about suicide
are less likely to smoke, drink or use drugs
have better academic performance
have fewer depressive symptoms
have higher fruit, vegetable and dairy intake.
ref: www.childstrensdatabank.org Family Meals
While in Edgartown , MA on Martha's Vineyard this summer I met Carol McManus. carol is a mother of five, grandmother and owner of Espresso Love Café. Carol brings seasonal, fresh meals to patrons. The Garden at Espresso Love –is a dining experience for the entire family providing delicious salads, soups, and sandwiches to tasty main entrees such as lobster and local seafood.
Carol McManus has a motto: food+ family=love and has even written a cookbook called Table Talk, published by vineyard stories ( www.vineyardstories.com,) 2008 which gives tips, recipes and ideas for family meals . She encourages family meals in even the most hectic times by using simple fresh ingredients in as illustrated in eighty of her best loved recipes.
A fabulous family cook book …she will help you make it easier to give your family some love.
Table Talk by Carol McManus