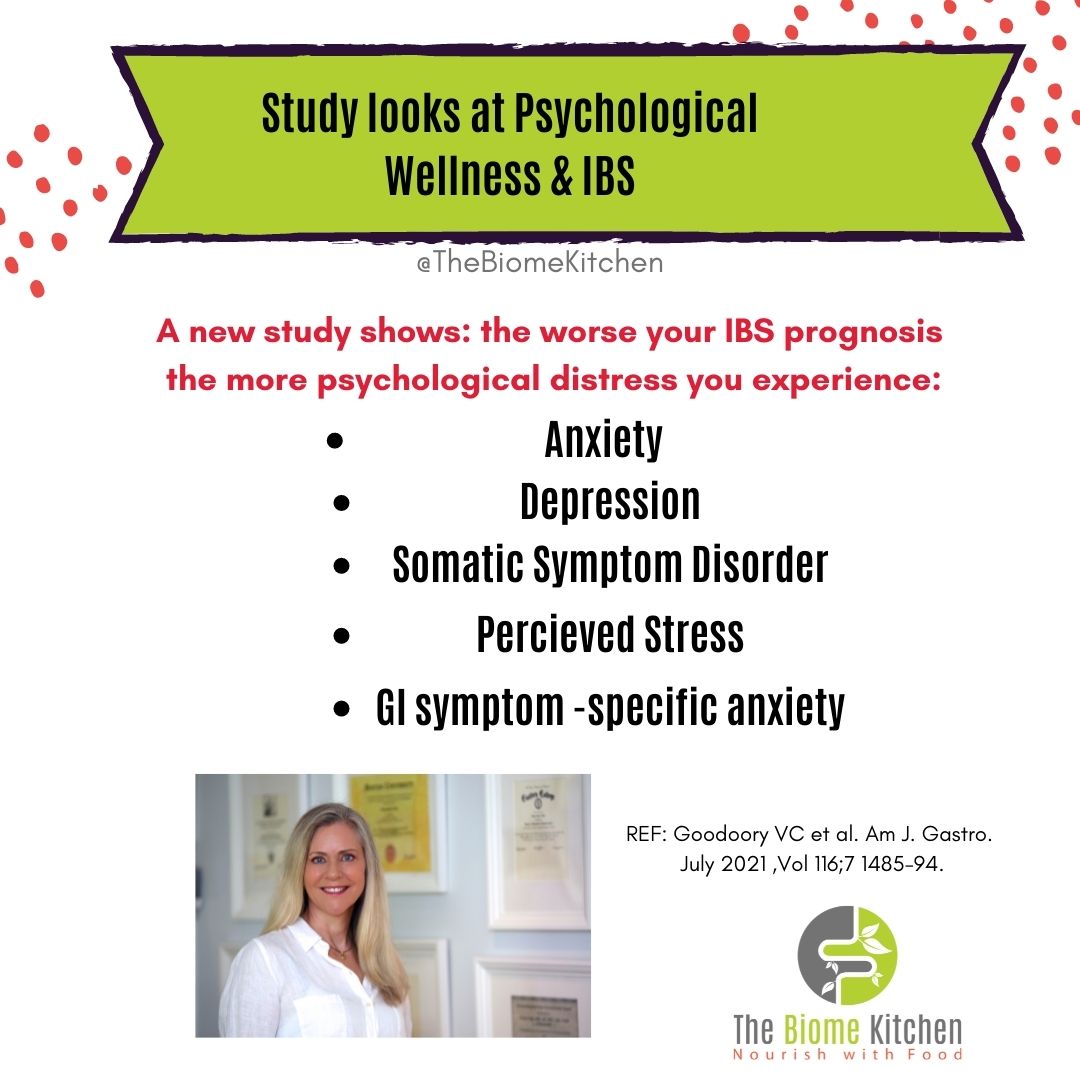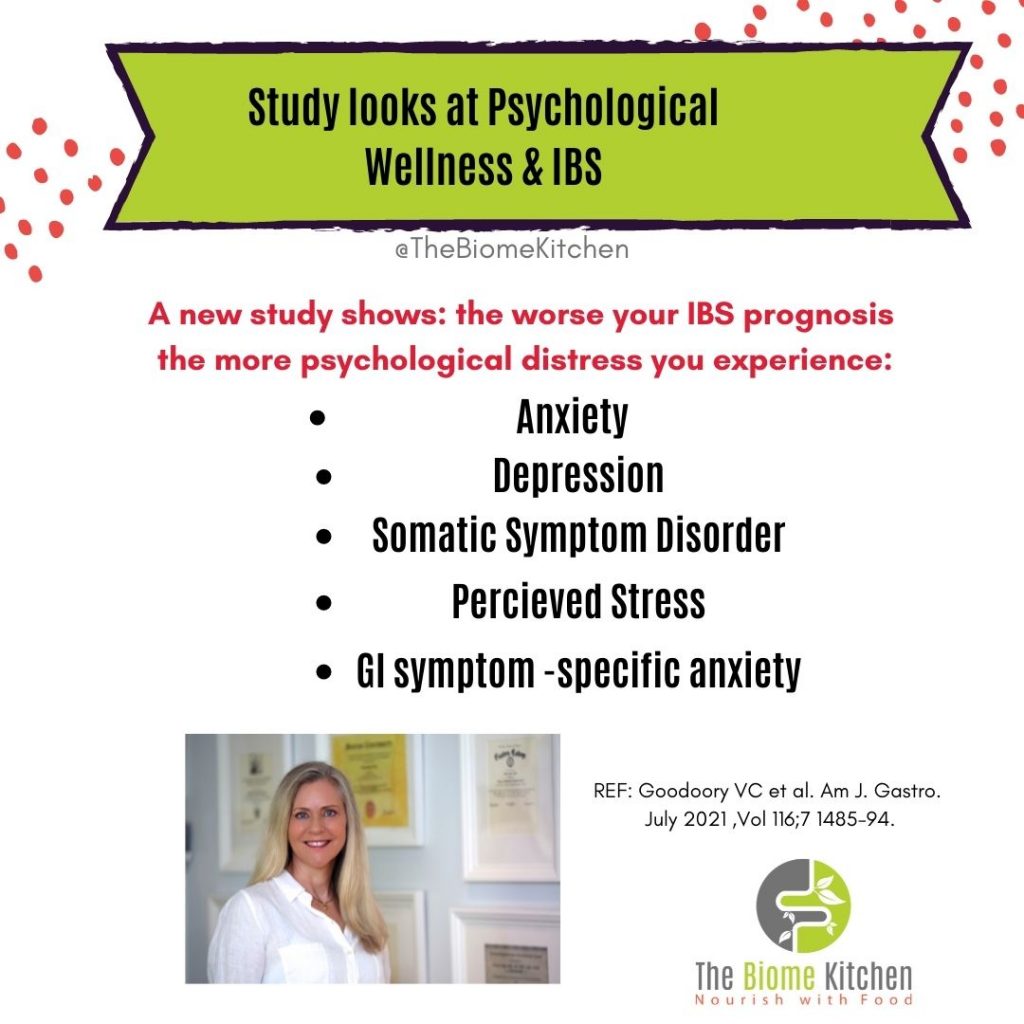 A study recently published in July 2021 in The American Journal of Gastroenterology showed the cumulative effects of psychological co-morbidities on IBS disease behavior. From 807 participants with IBS Rome IV criteria, who were followed for a year, the more psychological issues which were experienced the more severe IBS symptoms were. Almost 70% of the participants had at least 1 psychological co-morbidity and almost 50% had at least 2.
This study shows that there is a sub-group of individuals with IBS who experience a high psychological burden and highlights the importance effective psychological assessment and therapies early on in diagnoses. Examples of therapies may include cognitive behavioral therapy or gut directed hypnotherapy in patients with IBS.
REF: Goodoory, Vivek C. MBChB1,2; Mikocka-Walus, Antonina PhD3; Yiannakou, Yan MD4; Houghton, Lesley A. PhD2; Black, Christopher J. MBBS(Hons)1,2; Ford, Alexander C. MD1,2 Impact of Psychological Comorbidity on the Prognosis of Irritable Bowel Syndrome, The American Journal of Gastroenterology: July 2021 – Volume 116 – Issue 7 – p 1485-1494.