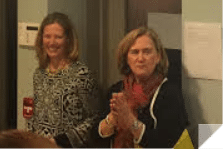 Last year I had the honor to be the nutrition advisor to the Fit To Lead Program supported by the Health Care Business Women's Association (HBA). The Fit to Lead program encourages women to train for a triathlon (swimming, biking and running) with the support of other HBA Fit to Lead member participants. Created by Ashley Tappan and Bonnie Wingate, Fit to Lead started with 13 women in 2013 and in a short time has grown to a national program from Philadelphia and the Metro area to Boston, Chicago and Washington DC.
My role as a nutrition advisor included giving presentations/webinars on fueling for a triathlon, adding information to the HBA Facebook Page and being available for nutrition consult. Being so involved this year, I could theorize three reasons why the Fit to Lead program became so successful: Commitment, Collaboration and Communication.
Commitment
All HBA members who sign up for the tri training are committed. The focus and goals are clear and well outlined, that is training for a triathlon. Each one of the leaders of the Fit to Lead team are also committed. The leaders include Ashley Tappan and Bonnie Wingate, the founders. Kari Gearhardt is a Co-chair, Denice Senna Metro is a co-chair and Jeannine Kelly is the HBA's Manager. Mitch Greene is the psychologist and Mary Kelly is the tri trainer.
Collaboration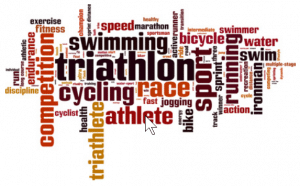 One of the greatest strengths of this program is it's support. Training for a tri is a lonely endeavor, especially if you have full-time work and a family life. That means 5 am runs, weekend swims and spinning when you can. It would be very easy to give this up in one missed workout, but ongoing support from other team members keeps individuals motivated and involved. Collaboration includes the importance of having an exercise buddy and getting to chat on a monthly call with other HBA Tri members to field successes and challenges. This is what makes this program exceptional.
Communications
Group Communications is set up via webinars, monthly calls, expert advisors and buddy systems. Not to mention, on-site opportunities to train together such as attending a spinning class, meeting at a pool or attending a running workshop.
Fit to Lead is about commitment, collaboration and communications – all strategies paramount to leadership and tri-training.
QUESTIONS?
If you have questions about this article, please feel free to contact Emma for your Expert Nutritional Personal, Professional, Team Building or Corporate needs. Contact Emma Fogt here.