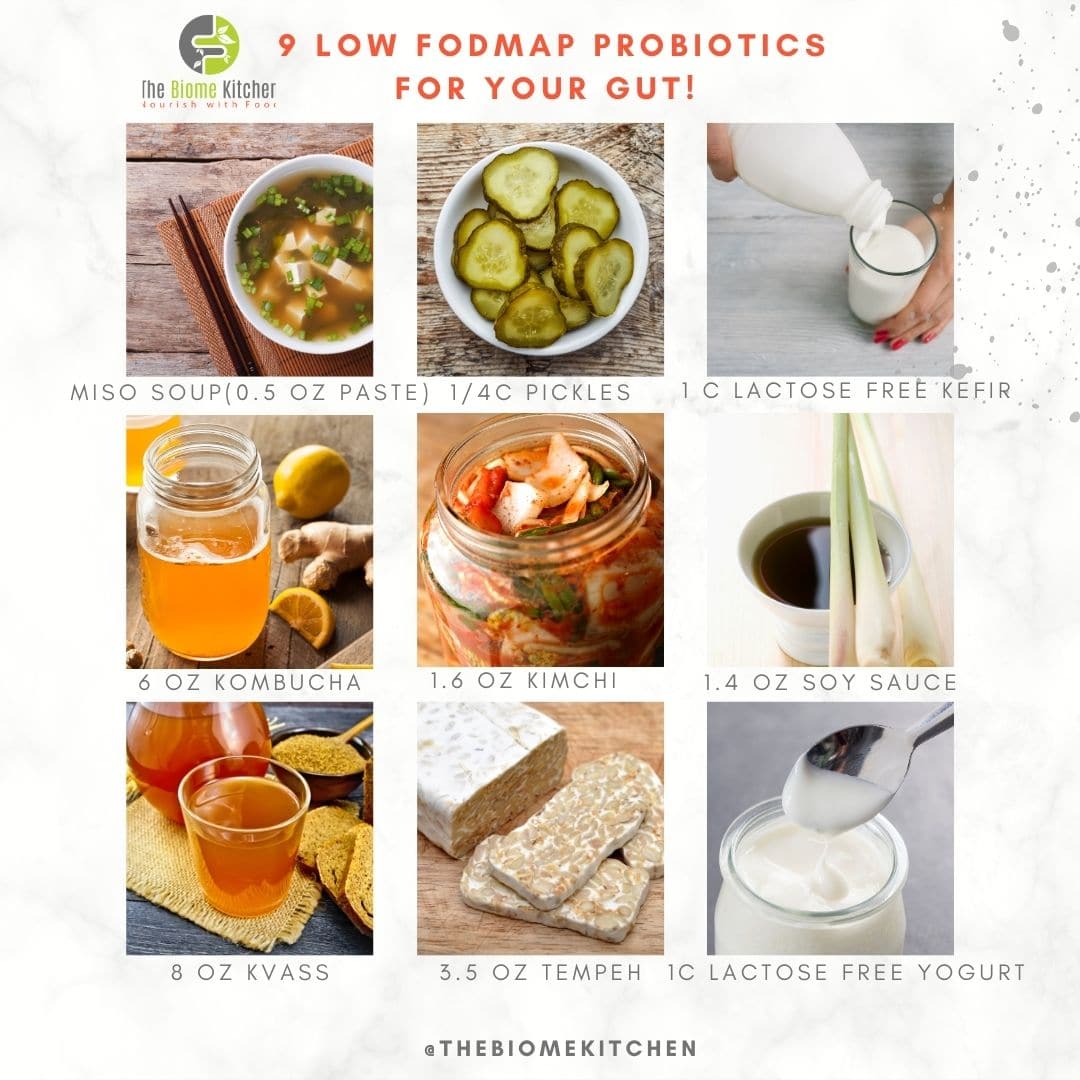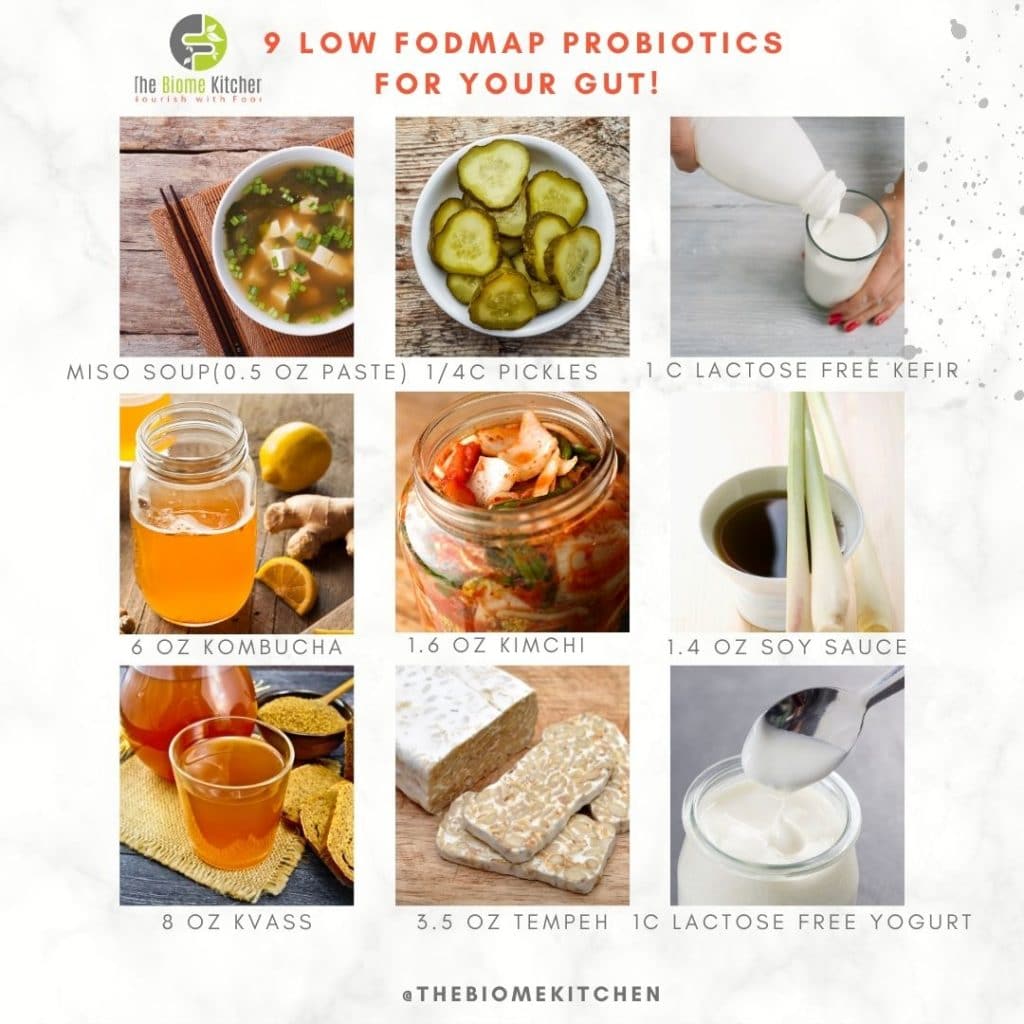 PROBIOTICS are FOUND NATURALLY in THESE 9 low FODMAP FOODS.
Miso Soup is made from a fermented soybean paste called miso. You can find this product in asian specialty stores or all natural stores. Just adding 1 Tbsp Miso paste to hot water and some tofu cubes and spring onions makes for a satisfying savory soup!
Pickles come from fermenting cucumbers in salty water.
Lactose Free Yogurt- is most yogurts which are labels such as Activia and Green Valley
Kombucha
Kimchi
Soy sauce
Kvass
Tempeh
Lactose Free Yogurt
PROBIOTIC SUPPLEMENTS ARE NOT SHOWING THE RESULTS IN CLINICAL TRIALS …
The AGA makes no recommendations for the use of probiotics in children and adults with irritable bowel syndrome (IBS). While there are many studies examining this question, they are marked by significant heterogeneity in study design, outcome, and probiotics used.
We identified that significant knowledge gaps exist in this very promising and important area of research due to the significant heterogeneity between studies and variability in the probiotic strains studied. The lack of consistent harms reporting makes it difficult to assess true harms. The lack of product manufacturing details prohibits true comparisons and decreases the feasibility of obtaining certain products by patients. Future high-quality studies are urgently needed that address these pitfalls. These guidelines will undergo a review and consideration for an update within 3–5 years or earlier if practice-changing evidence becomes available.
Refs: https://www.gastrojournal.org/article/S0016-5085%2820%2934729-6/fulltext