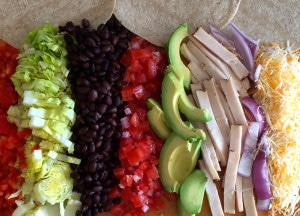 Sometimes you just need to switch it up in the kitchen, and nothing can get you out of cooking rut quite like some Mexican inspired dishes! The other night, while trying to decide what to make for dinner, chicken tacos came to me after I realized I had a cooked chicken in the fridge that I needed to use, and from there I remembered I had soft tortilla shells, then tomatoes and onions, beans and before you know it BAM: Chicken Taco's for dinner!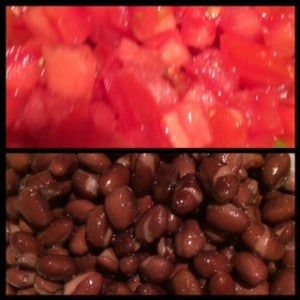 Here is what you will need:
-1 tablespoon of vegetable oil.
-1 tablespoon of fresh lime juice
-1 tablespoon of  Old El Paso taco seasoning mix
-I used a grilled chicken from the grocery store; sliced.
-1 can of black beans drained and rinsed
-1 tomato sliced and seasoned with salt and pepper
-2 tablespoons of chopped cilantro
-flour tortillas for soft tacos or fajitas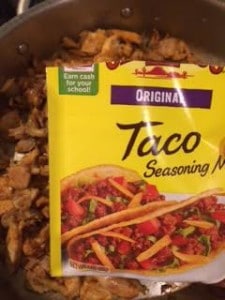 Preparation
Step 1 Heat gas or charcoal grill. In gallon-size resealable food-storage plastic bag, mix oil, lime juice and 1 tablespoon taco seasoning mix until smooth. Add chicken; seal bag. Shake until chicken is evenly coated.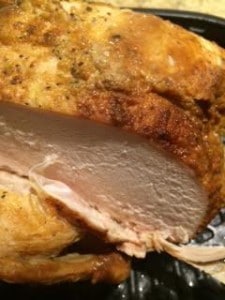 Step 2 Place chicken on grill over medium heat. Cover grill; cook 12 to 15 minutes, turning once, until juice of chicken is clear when center of thickest part is cut (at least 165°F). Let stand 5 minutes.
Step 3 Meanwhile, in 2-quart saucepan, heat beans, salsa and cilantro over medium heat, stirring occasionally, until hot. Remove from heat; cover and keep warm.
Step 4 Cut chicken crosswise into strips. Divide chicken on half of each tortilla; top with bean mixture. Fold other half of tortilla over filling.
Enjoy! This is so quick and easy and nice change! I love switching it up in the kitchen!
If you change up the recipe tweet me a picture @emmafogt