If your like me and enjoy the hot and savory taste of soup on a cold winter day, then you also know there are so many options, some more unhealthy than others. I met with Ali Gorman of 6ABC for a segment on Diet Detours and we talked all about your healthier soup options, and I even showed her a homemade chicken noodle soup from a Tyler Florence recipe!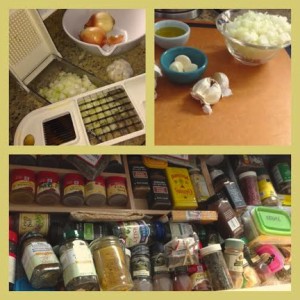 Before Ali and crew showed up, I prepared the ingredients for my chicken noodle soup including:
2 tablespoons extra-virgin olive oil
1 medium onion, chopped
3 garlic cloves, minced
2 medium carrots, cut diagonally into 1/2-inch-thick slices
2 celery ribs, halved lengthwise, and cut into 1/2-inch-thick slices
4 fresh thyme sprigs
1 bay leaf
2 quarts chicken stock,
8 ounces cooked elbow macaroni
1 1/2 cups shredded cooked chicken
Kosher salt and freshly ground black pepper
1 handful fresh flat-leaf parsley, finely chopped
Directions
Place a soup pot over medium heat and coat with the oil. Add the onion, garlic, carrots, celery, thyme and bay leaf. Cook and stir for about 6 minutes, until the vegetables are softened but not browned. Pour in the chicken stock and bring the liquid to a boil. Fold in the chicken, and continue to simmer for another couple of minutes to heat through; season with salt and pepper. Add the cooked noodles and simmer for 5 minutes. Sprinkle with chopped parsley before serving.
Modified from: http://www.foodnetwork.com/recipes/tyler-florence/chicken-noodle-soup-recipe0.html?oc=linkback
I even went to Facebook to see how some of you would modify this recipe, and there were some great ideas:
"Some sirachi sauce for spice, escarole and barley instead of egg noodles." from (Stacey Leone Worton (1/28/14)
"Parsnips, ribboned Swiss chard, swap out the noodles, and if you wanted to add some creaminess… Cauliflower or new potatoes." from  Jessica Corwin (1/28/14)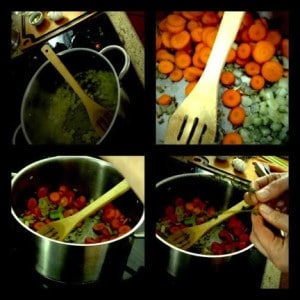 Once the crew showed up we went into discussing which soups were healthiest, and which had the most fat, calories and sodium.  One of the things to be careful of is the label! If the label looks healthier and says something like "less fat," be sure to turn the can around and look at the nutrition facts. Three main things to consider when choosing a health conscious soup would be the calories per serving, the sodium and the fat.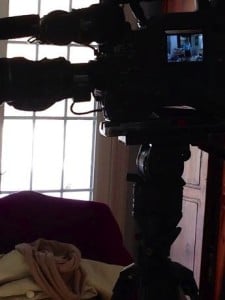 A great way to make soup as healthy as possible would be to make your own. As seen in my last blog post I made a yummy asparagus soup and for the 6ABC I made a very simple chicken noodle soup, you only need a few ingredients! Soup can actually be a wonderful, healthy and filling meal if made correctly.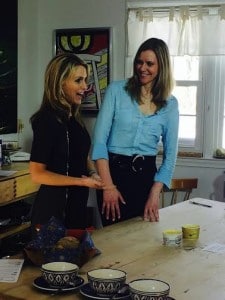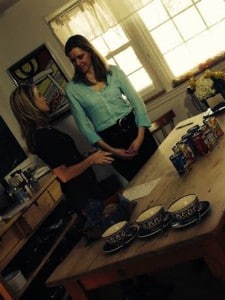 For more information on label reading: http://www.eatright.org/Public/content.aspx?id=6442452163
Be sure to check out my segment on 6ABC News at 5; Diet Detours! Feel free to tweet me @EmmaFogt.