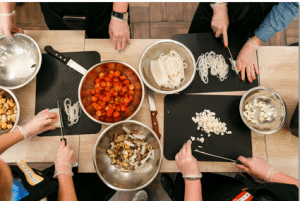 Have you ever wanted to host a party which gets everyone cooking?
What about planning a cooking event with friends or co-workers based on healthy recipes?
Have you ever wanted to learn about nutrition while you cook?
Here are 5 steps in creating your next Fuel Up Cooking Party with Emma Fogt, LLC!
STEP 1. About Your Hosts
The host and instructor of your party has a degree in nutrition and a passion for the culinary arts. They are Registered Dietitian Nutritionists (RDNs). Each of our instructors have certifications in Food Safety and Knife Skills. Depending on the size of your party 1-2 RDNs will be available to assist with all aspects of your party, from planning, to prep, to clean up.
STEP 2. Create a Theme
Part of party planning includes creating a theme, planning the décor, party favors and flowers. Our hosts place the ART in pARTy! Working together, you can create a theme that is creative and supports your unique vision.
STEP 3. Menu Planning
Together you and your host RDN, will plan a menu for the evening. This may include a skinny drink and appetizers, to healthy sides, salads, entrees and desserts. Special diets are available, such as lactose-free, gluten-free, vegan and cardiac diets, etc. Registered Dietitians are trained in food sensitivities and intolerance and can answer any nutrition questions throughout the event.
STEP 4. Gathering the Ingredients
Use whole fresh foods, organic when possible, local and seasonal.
STEP 5. Recipes
All recipes are easy to make and delicious. The recipes are tested and guaranteed to work well for your event. You can choose to have a breakfast, lunch or dinner event! You and your guests will receive copies of the recipes used for the event to make and enjoy at home as well.
Emma Fogt, LLC is happy to host your next event morning, noon or evening. Please contact our staff at www.thebiomekitchen.com . Cheers to your health!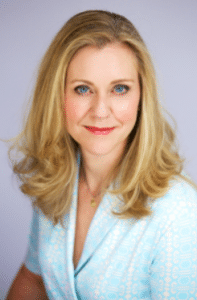 Please feel free to contact me for your Expert Nutritional Personal, Professional, Team Building or Corporate needs.
Proud to offer: Fuel Up Cooking Events, counseling sessions, consulting contracts, leadership workshops, keynote or wellness event for you, your teams or your company.
I look forward to hearing from you! ~ Emma