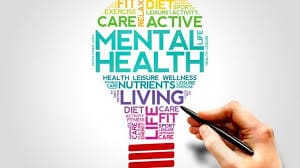 Dr. Reetika Kumar MD, MBA., gave a talk at the 2020 Pennsylvania Conference for Women this year on November 11, 2020. Her talk gave women 12 Tips to Practice for Optimal Mental Health. She is author of Do Good Do Well and is a champion for women and mental wellness.
12 Tips to Practice for Optimal Mental Health
Mindfulness- Deep breathing, prayer, eating in silence all improve productivity and decrease anxiety. Deep breathing also increases helps us even live longer. To practice daily mindfulness we recommend the apps: Calm and Headspace.
Sleep- As professional women we get about 6 hours of sleep a night. Women need 8-9 hours a night! Some tips to.make sleep a priority are: cooler bedroom temperatures, melatonin supplements, weighted blankets and scents such as lavender or jasmine.
Gratitude- Journal 2-3 things you are grateful for every day for 2 weeks will decrease anxiety and stress, improve sleep and also increase productivity! If this is a person you can connect with let them know how you appreciate them!
Nutrition- You are what you eat! Cut out processed foods and sugar for optimal mental health.
Substances- Alcohol, cannabis, tobacco all decline mental and physical health. Remember it takes about 7 attempts to quit a bad habit.  Be kind to yourself!
Exercise is number 1 for mild depression and anxiety. For your movement options, find what you enjoy . Take calls while walking! Cardio training like kickboxing, jogging, running is best for mood and strength training supports strong muscles for the body. Recommended App: New York Times 7 mins workout!
Nature- Did you know just 20 mins in nature decreases cortisol to increase immunity and overall wellbeing. Check out The Art of Forest Bathing for more information!
Connection and Community. Those who live longest- people who live in blue zones live 10-15 years longer just from lifestyle and diet!
Giving improves mood anxiety and resilience. Give today to Philabundance because Philadelphia is in a Hunger Crisis!
Sex : more sex = less stress and is good for sleep!
Cognitive Behavior Therapy– CBT at the Mayo Clinic !
Mindset The way we think , feel and act are in our thoughts, behaviors and emotions so we need to be present and get in real time .
Pennsylvania Conference for Women aims to promote, communicate and amplify the influence of women in the workplace and beyond. Their annual nonpartisan, nonprofit conferences, brings together thousands of active professionals to connect, renew, and find inspiration in community. For me as a health care provider, it was exciting to attend to see women support women, there is equity for all and women lead the way forward-together. Do what works , work together and make it last!